Ftet
Tunisian Traditonal Dish
Although I am not in Tunisia during Aid days, I always try to keep the festive vibes and the Aid spirit on. Whenever it is Aid, I think about Ftet. It is a traditional dish from Béja, my native hometown. This dish is sort of semolina fine bread with turmeric, accompanied with rosemary seasoned spicy lamb. I invested some time making it, and encourage you to know and try it. Maybe if you had the chance to visit Béja, you might think to visit some local restaurants to taste Ftet.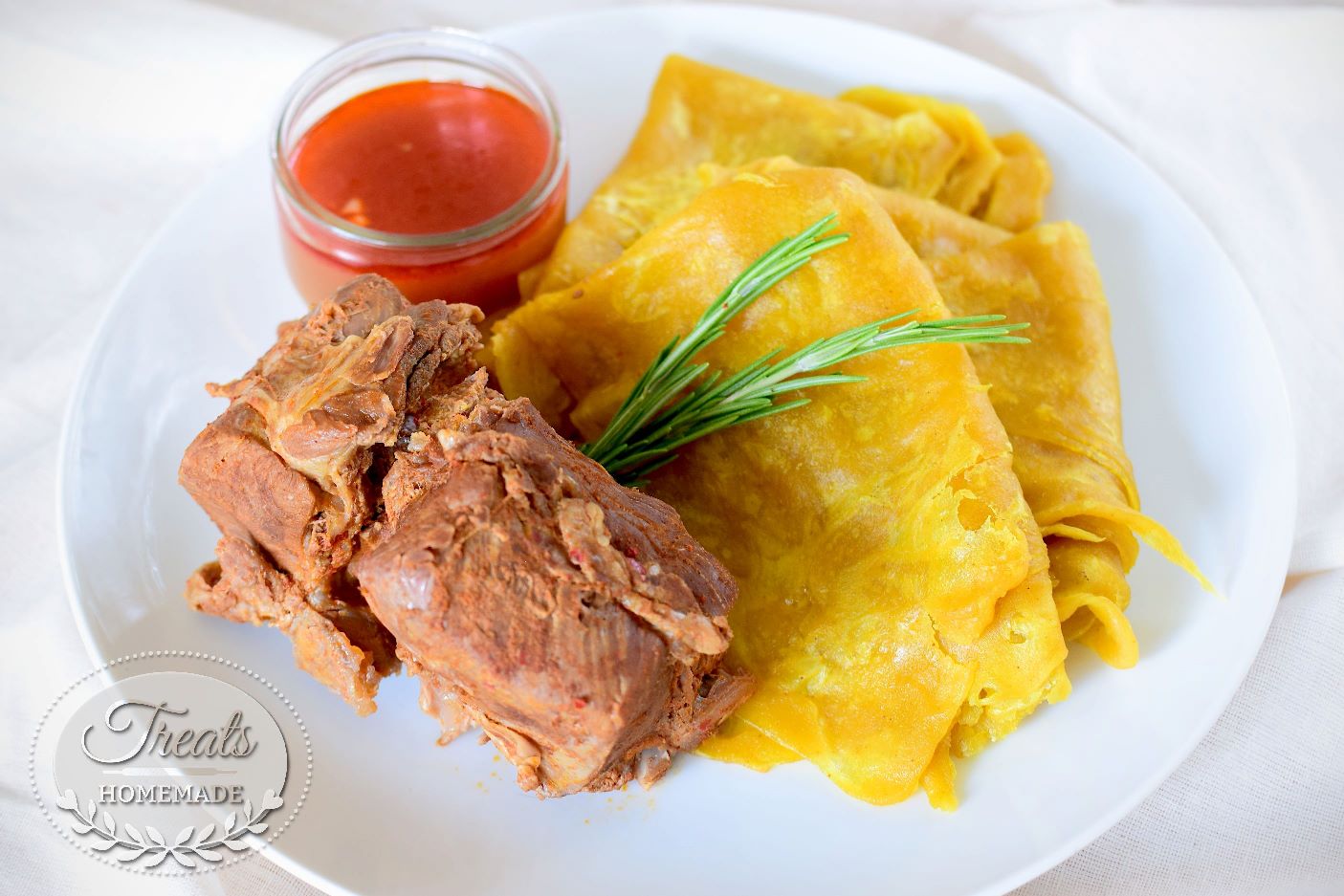 RECIPE
The Bread
1 kg of fine semolina
1 tbsp of turmeric
1 tsp of salt
2 cups of warm water (or a little more)
Olive oil


The Lamb
2 kg of lamb
1 tsp of salt
2 tsp of ground chilly pepper
5 cloves of garlic
2 tsp of harissa
3 tbsp of olive oil
5 rosemary branches
At first, season the lamb and let marinate overnight. This way, the flavor will be better.
Wrap the rosemary brunches in aluminum foil and pierce with a fork.
Bring a large pan and put the seasoned lamb and the rosemary. Cover with water and let it boil for at least 1 hour.
Mix the semolina, turmeric and salt together.
Add warm water and knead for 10 minutes at least. The dough should be soft and a little sticky.
Let the dough rest for 30 minutes.
Knead the dough again for 5 minutes and shape small ball. Coat with olive oil and leave to rest for at least 20 minutes.
Bring a clean stove. Place it on low to medium fire upside down.
Roll out each dough ball with olive oil with your hands until it becomes thin enough to place it on the inverted stove.
While the first bread sheet is baking, make roll out another one.
Invert the first bread sheet, and place the new one on it. Make sure the bread is bakes and not crusty.
Repeat the process 5 to 6 times then set aside.
Ftet dish is presented warm; bread, lamb and some of the lamb sauce to dip in the bread. You can roll the lamb into a bread sheet, dip and enjoy.
ENJOY YOUR HOMEMADE TREAT!