Tunisian Masfouf
Sweet Fine Couscous
When it comes to couscous, there are a thousand and one ways to prepare it. Tunisian masfouf is a sweet couscous with fine grains. It is usually prepared during the holy month of Ramadan.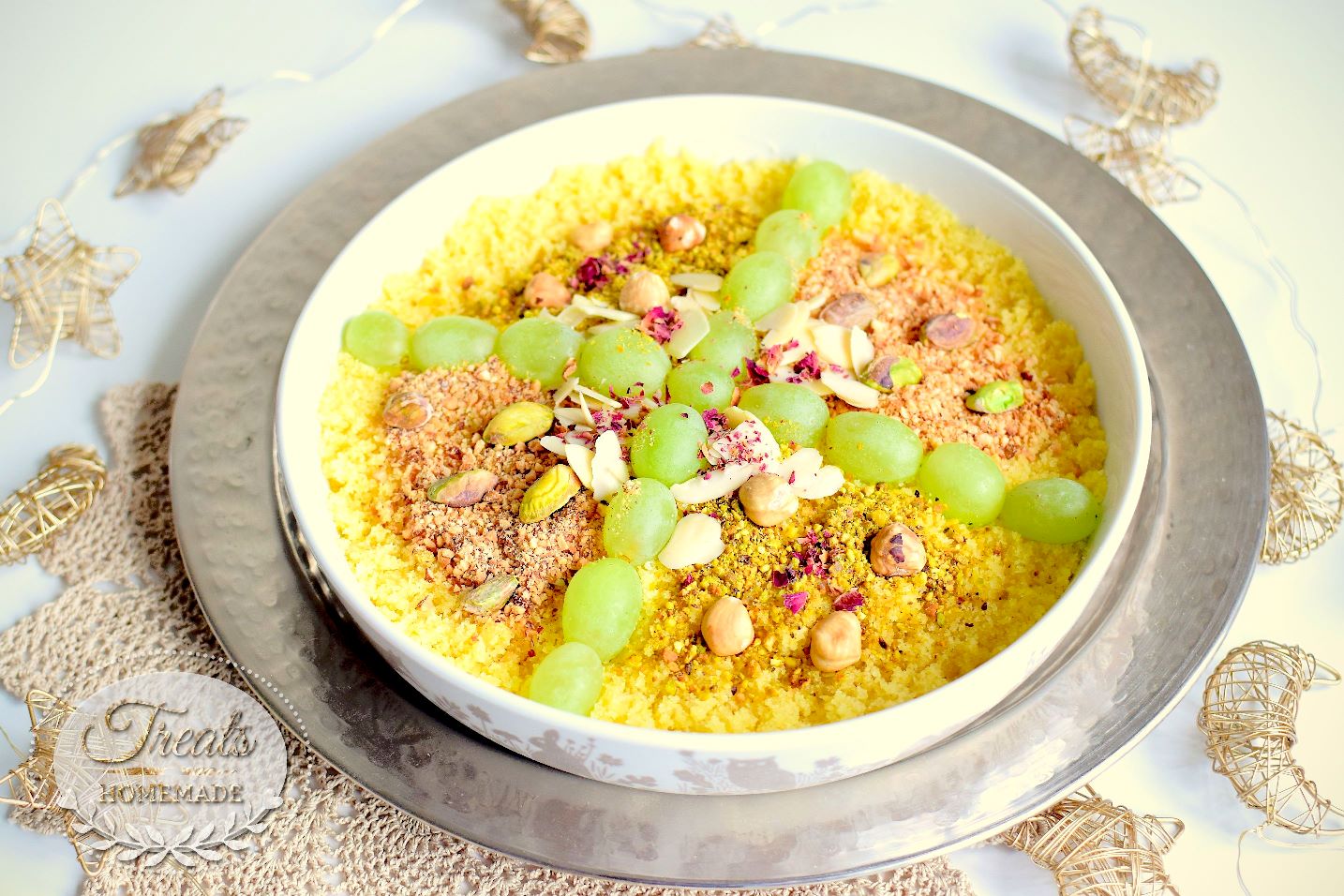 RECIPE
500g of fine couscous
150g of soft butter
4 to 5 table spoons of sugar
20cl of warm water
Nuts and Dates
Wet the fine couscous with warm water and mix well so that the grains don't stick together.
Steam the couscous during 30 minutes.
When ready and still hot, put the soft butter on the couscous and mix until it is totally absorbed then add sugar.
The masfouf is ready. It is usually decorated with nuts and dates. You can also enjoy it with grenade, grapes or dried raisins.
ENJOY YOUR HOMEMADE TREAT!