Brik Danouni
Beef-stuffed turnovers
One of the most well-known traditional Tunisian recipes are the briks. There are many varieties of the briks depending on the pastry or the stuffing, and today I suggest "Brik Danouni". These beef-stuffed turnovers are usually presented as starters or appetizers.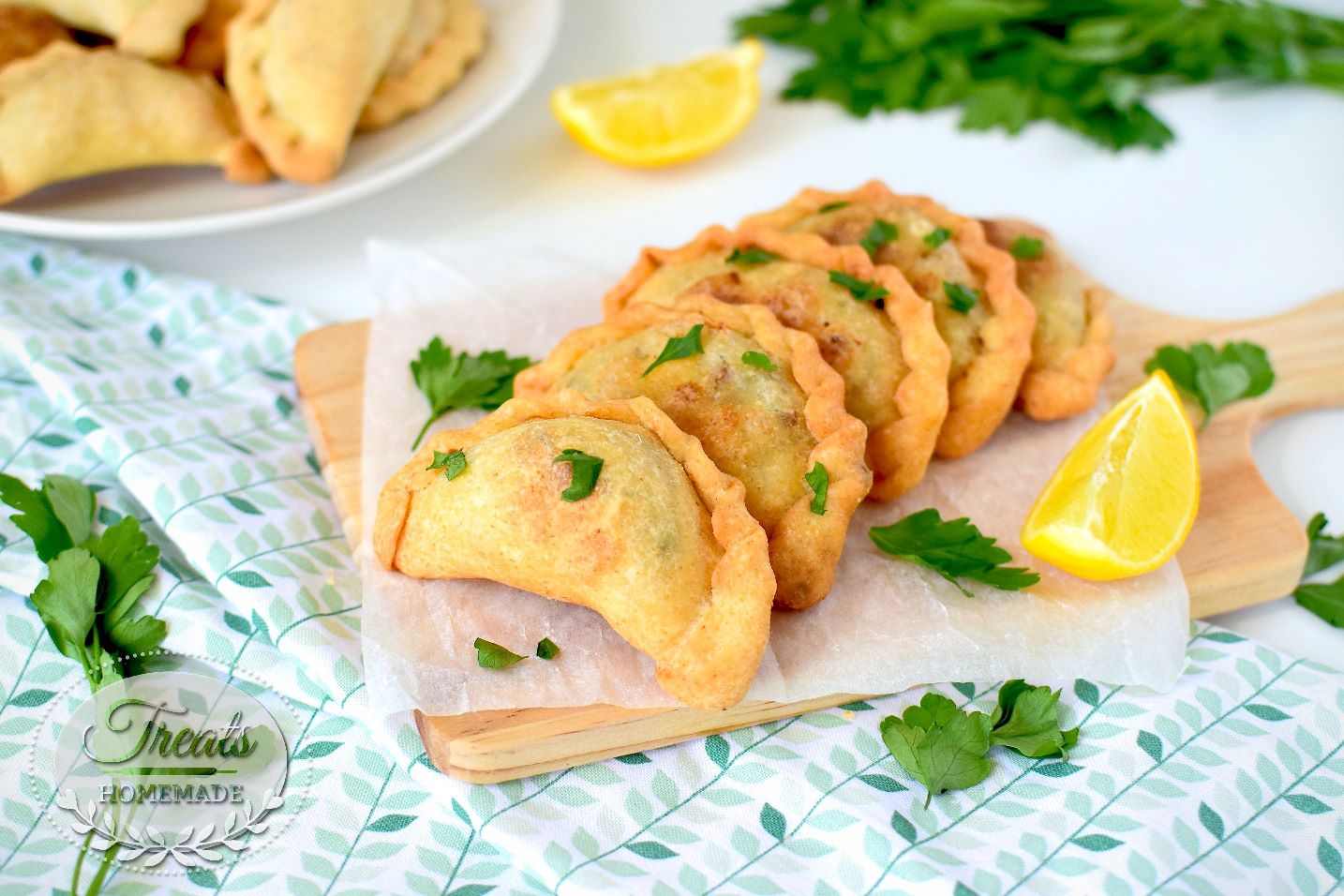 RECIPE
2 cups of fine semolina
1 cup of all purpose flour
3 table spoons of melted butter
½ tea spoon of salt
Warm water


Stuffing
300g of ground beef
1 boiled egg
Shredded cheese
Chopped parsley
Chopped onion
Capers
1 egg
Salt and pepper
Mix well the semolina, the flour and salt with the melted butter.
Add warm water progressively and knead.
When the dough becomes satin smooth let it rest for 15 minutes.
In the meanwhile, cook the ground beef with the chopped onions with a table spoon of vegetable oil then add the rest of the stuffing ingredients and keep.
Roll out the dough and form circles.
Garnish the circles with the stuffing and fold the edges.
Deep fry the briks. You can also bake them in the oven after brushing the turnovers with some oil or an egg yolk.
ENJOY YOUR HOMEMADE TREAT!