Happy Ramadan!
The sorghum cake is a recipe that Tunisians love to bake during the holy month in order to enjoy it as a dessert or to eat it at suhoor meal.
The recipe is super easy and very nutritious…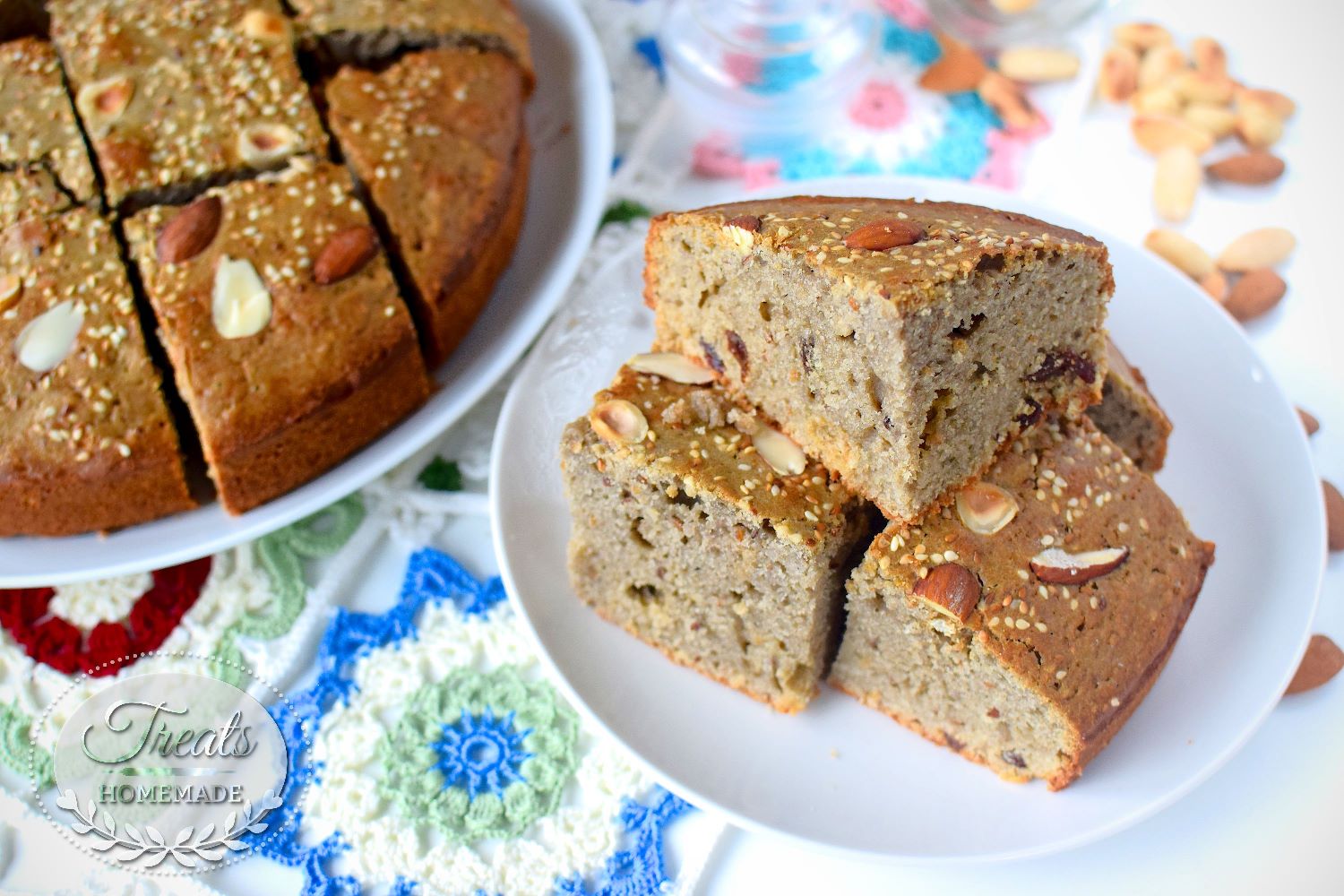 RECIPE
2 cups of sorghum powder
1 cup of flour
1 cup of sugar
2 tsp of vanilla powder
2 tsp of baking powder
4 eggs
1 cup of milk
¾ cup of vegetable oil
1 tbsp of orange flower extract
¼ cup of sesame seeds
½ cup of mixed nuts
½ cup of raisins
Bring a large bowl and put all the dry ingredients together : sorghum powder, flour, sugar, vanilla powder, baking powder, sesame seeds, mixed nuts and raisins (You can save some nuts to decorate the cake before baking).
Beat the eggs with the oil, milk and orange flower extract, then add it to the mixed dry ingredients.
Bring a round or square oven recipient and spread some oil or butter on the bottom and edges.
Pour the mixture in the recipient (If you have extra nuts saved, decorate your cake before baking).
Bake the sorghum cake in a preheated oven at 160°C during 40 minutes or more. You can verify whether it is ready or not with a knife.
ENJOY YOUR HOMEMADE TREAT!