Semolina Bread
Tunisian flavored bread loaves
Bread is an important and permanent guest on the Tunisian table. If it's not an accompaniment to salads, it's a "tool" to eat the main dish.
Nowadays, with the increasing number of bakeries, less and less people prepare their bread at home. But the unique taste of the freshly baked homemade bread is a treat that reminds us of our mothers and grandmothers.
This recipe is an invitation to try a recipe of Tunisian flavored semolina bread loaves. I'm sure you will love it!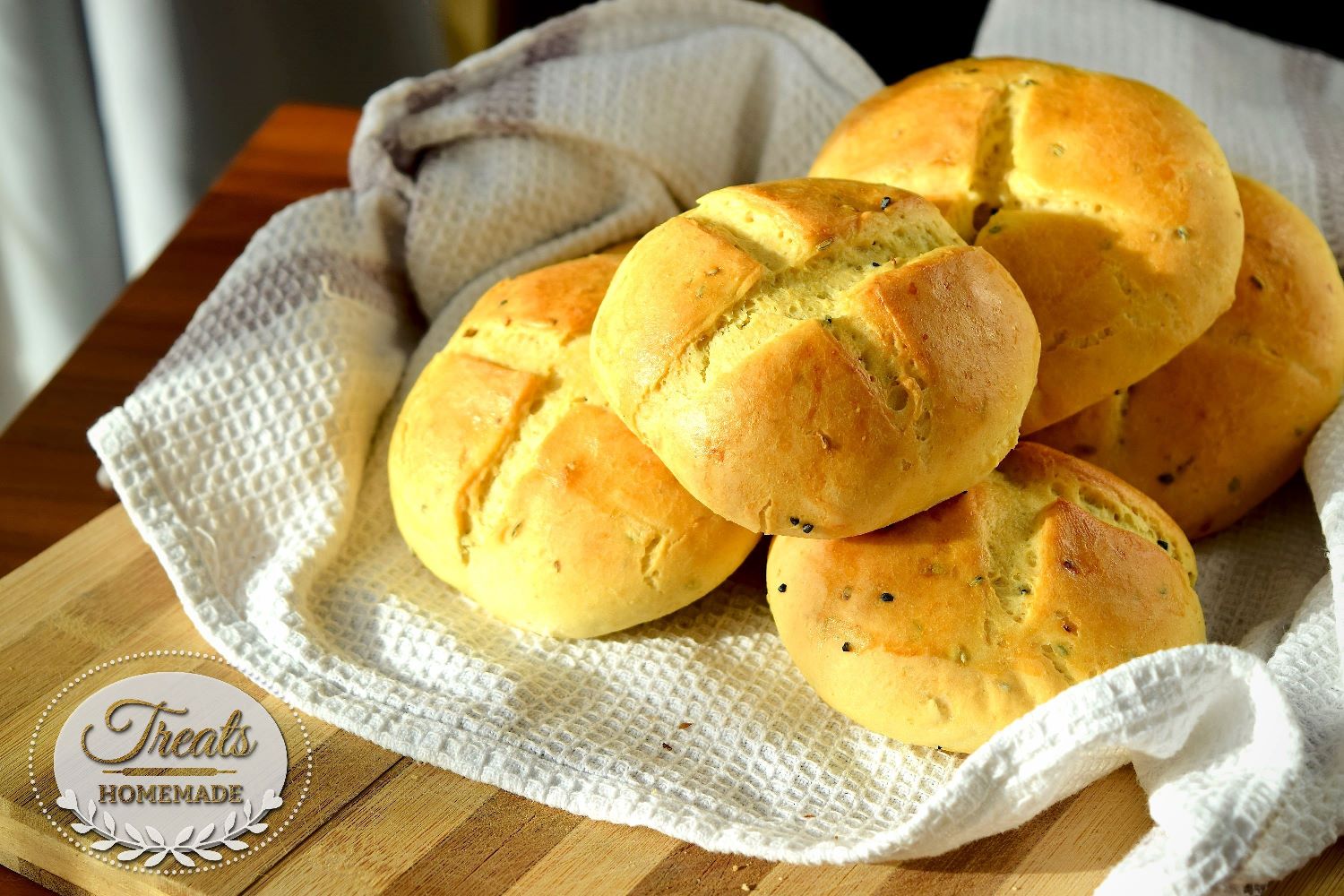 RECIPE
3 cups of fine semolina
1 cup of all purpose flour
⅓ cup of olive oil
1 tea spoon of salt
2 table spoons of instant yeast
1 table spoon of sugar
Warm water
Nigella sativa (Baraka Seeds)
Aniseeds
Fennel seeds
Dilute the yeast, sugar and some flour with some warm water. Let the mix leaven for 10 minutes.
Mix all the ingredients -without the seeds- then add warm water progressively and knead. When the dough becomes satin smooth, place it in an oiled bowl.
Leave to rise for 1 hour until it doubles in size.
Knead the dough again and add the seeds.
Form loaves as big as desired and decorate them with a knife or a fork.
Brush your loaves with some water and cover them with a cotton tea towel. Let rest for 1 hour.
Before you put the bread in the oven, brush with milk or egg yolk.
Bake for 20 minutes at 180°C.
ENJOY YOUR HOMEMADE TREAT!