What about Asian food?
I like to cook these noodles whenever I need to prepare something easy and delicious with vegetables. This dish is perfect for these summer days. Would you try the recipe?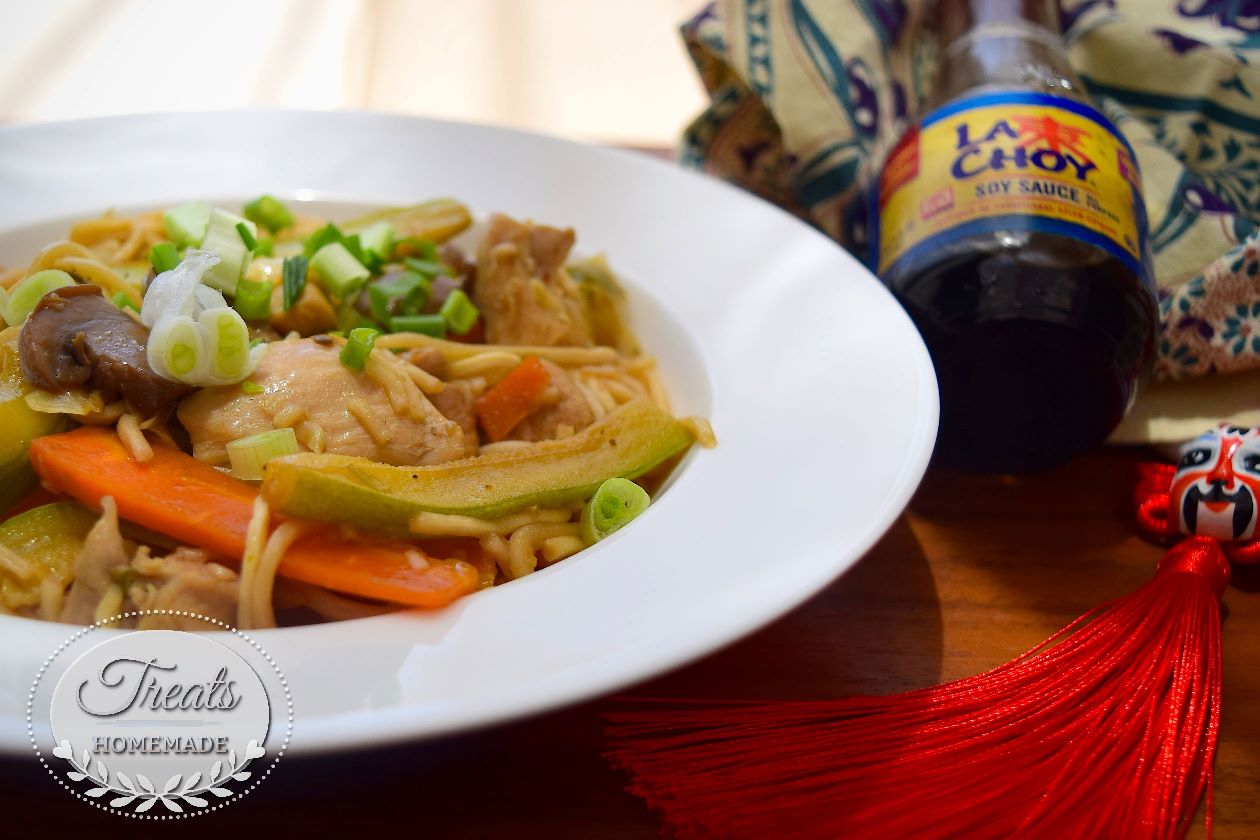 RECIPE
200 g of Pancit Canton (wheat noodles)
2 chicken breasts cut into cubes
1 cup of mushrooms
2 zucchinis of medium size
2 carrots of medium size
¼ cabbage
1 onion
2 table spoons of soy sauce
2 garlic cloves (minced)
Vegetable oil, salt and pepper
Spring onion for decoration
Heat the vegetable oil in a large pan and fry garlic and onions for 2 minutes.
Add chicken breasts and mushrooms, salt and pepper and let fry for 4 minutes.
Add soy sauce and 1 cup of water then bring to boil.
Slice the carrots and zucchinis then allow them to cook for 3 minutes.
Add noodles and thinly sliced cabbage to the pan.
Allow noodles to cook and soften. This will take about 5 minutes.
Mix well all the ingredients then add fresh spring onions before presenting.
ENJOY YOUR HOMEMADE TREAT!