Healthy Brownies
Guilt-free Treat
What do you think of a healthy and greedy dessert?!
This brownies' recipe is ideal for those who are in diet or those who are keeping healthy habits to keep in good shape. It's sugar-free and butter-free, which rimes of course with guilt-free. It's an avocado based brownies' recipe.
Follow theses steps…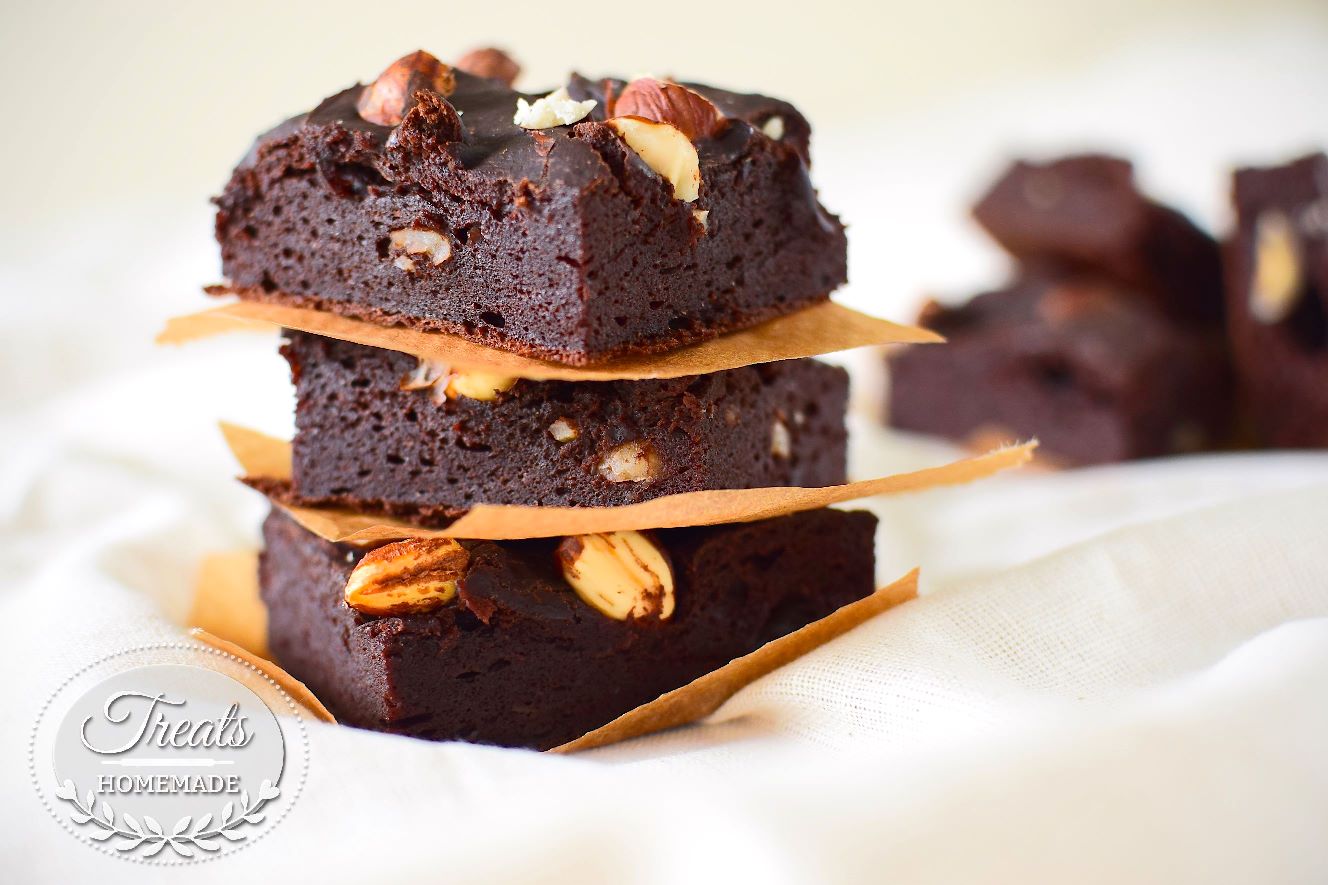 RECIPE
1 avocado
2 large eggs
2 table spoons of honey
1 tea spoon of vanilla extract
100g of all purpose flour
30g of cocoa powder (unsweetened)
1 tea spoon of baking powder
1 table spoon of milk
Chopped hazelnuts, almonds or peanuts
Pre-heat your oven at 180°C/350F.
Peel and pit the avocado.
Mix the avocado, the eggs, the milk, the vanilla extract and honey in a food processor till it turns into a smooth liquid.
Put the flour, the cocoa powder and the baking powder in a large bowl and mix.
Mix the dried ingredients with the avocado mixture.
Add as much nuts as you like in your cake.
Put your brownies' mixture in a 23x23cm² mold and bake for 20 minutes at 180°C.
PS: This recipe contains the exact amount of sweetness. If you prefer it sweeter, you can substitute the milk with another table spoon of honey.
ENJOY YOUR HOMEMADE TREAT!