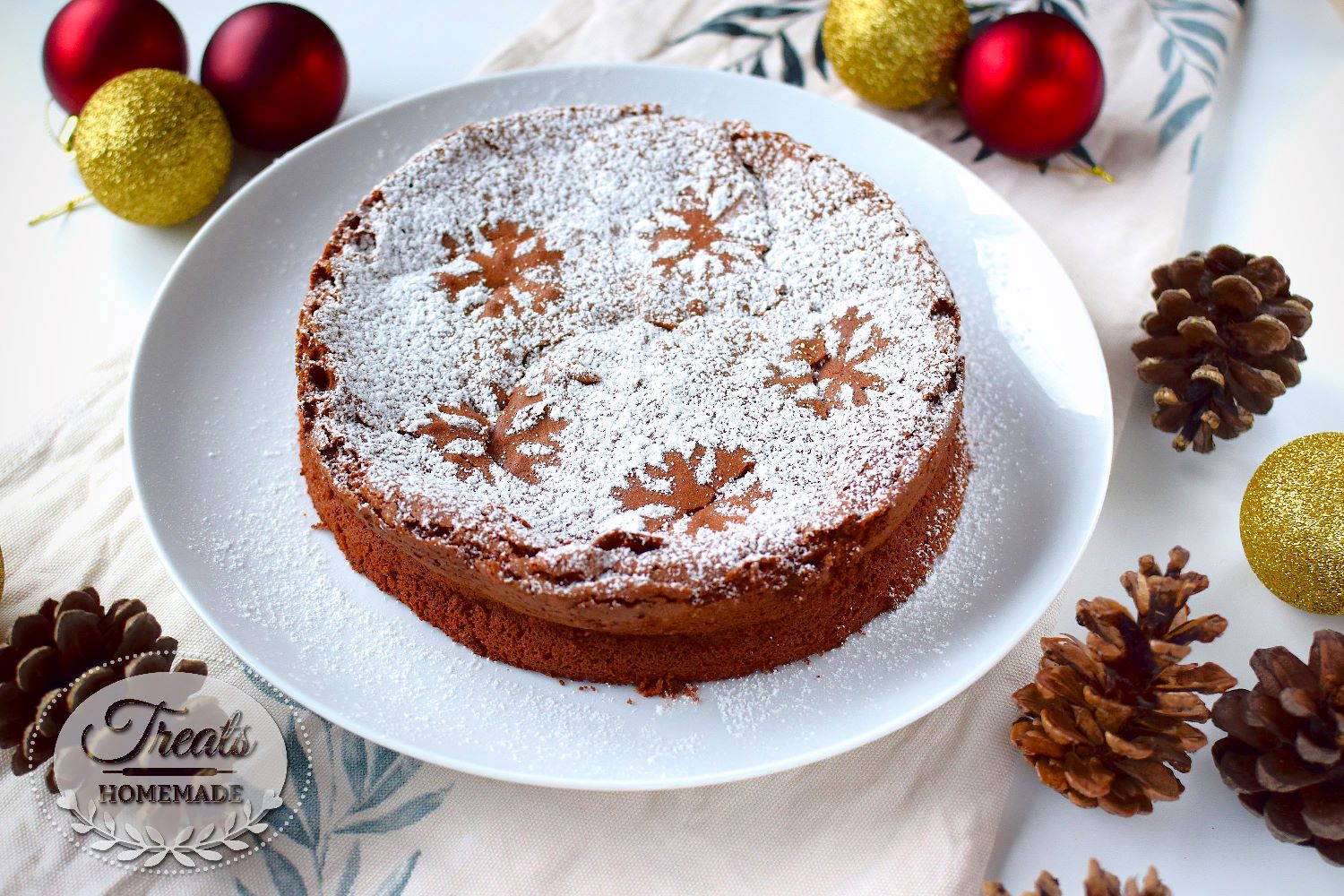 recipe
150g of sugar (set 3 tbsp aside)
275g of chocolate, chopped
175g butter, cut into pieces
2 tsp of vanilla extract
5 eggs, separated
40g of flour
pinch of salt
icing sugar, for decoration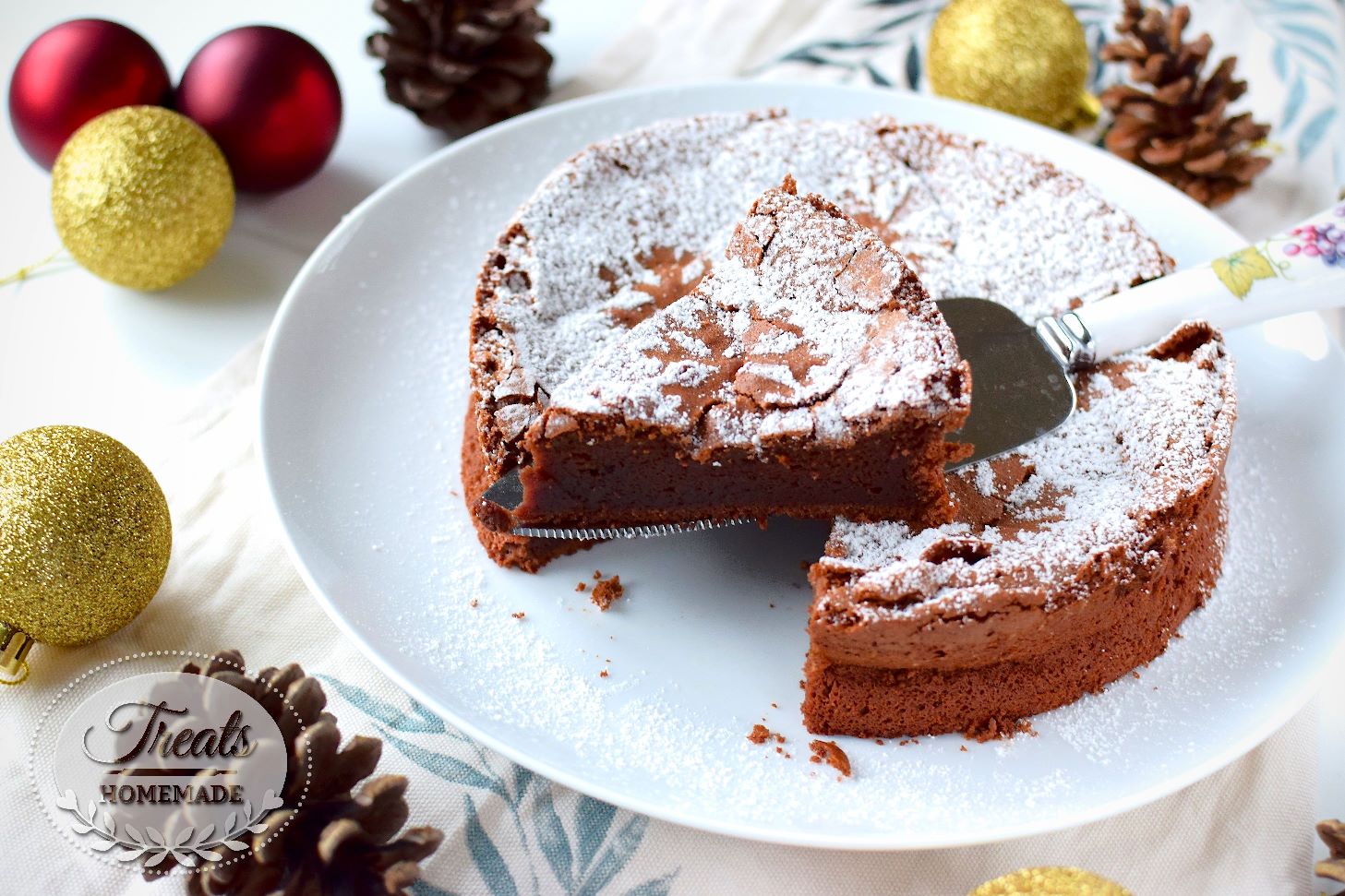 Beat the egg whites with a pinch of salt until soft peaks form.
Add the 3 tbsp of sugar to the eggs whites and beat until it becomes stiff.
Set the meringue aside.
Put the chocolate, the butter and sugar in a pan and cook over low heat until melted.
Add vanilla extract to the chocolate mixture and leave to cool.
Beat the egg yolks, one at a time, into the chocolate.
Add the flour to the mixture.
Add gradually the meringue to the chocolate mixture. Try to fold it into the mixture.
Butter a 23cm round tin (I used a springform tin (cheesecake tin)) and sprinkle with sugar, then pour the cake mixture in it.
Bake in a preheated oven at 160°C for 40 to 45 minutes.
When ready, try to unmold carefully and let it cool on a wire rack, then decorate with icing sugar on top.
enjoy your homemade treat!