A refreshing dessert, with a strong flavor of coffee.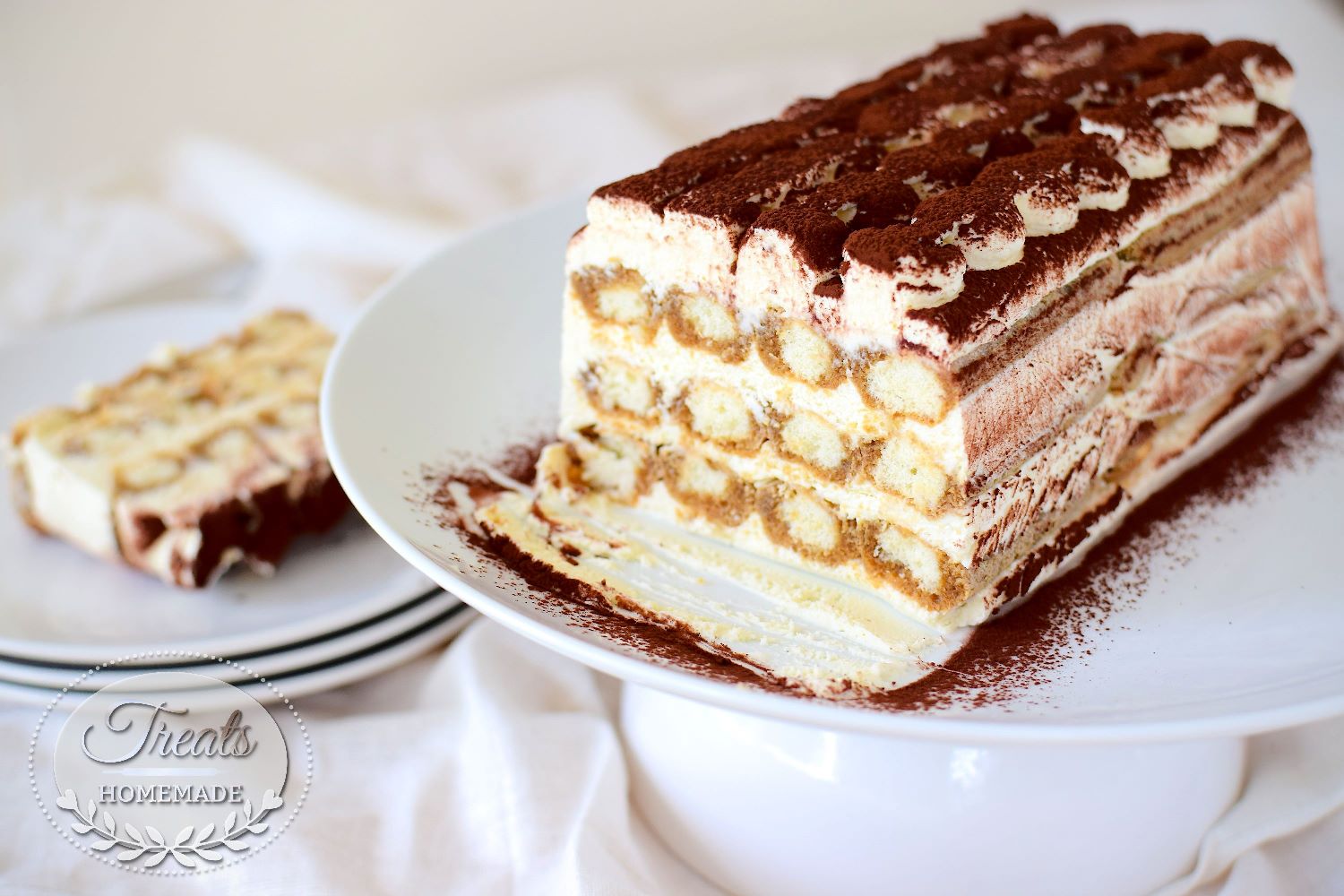 recipe
300ml of double cream (whipping cream)
250g of mascarpone
50g of brown sugar
1 tsp of vanilla extract
200ml of strong coffee, at room temperature
26-24 ladyfingers biscuits
2 tbsp of unsweetened cocoa powder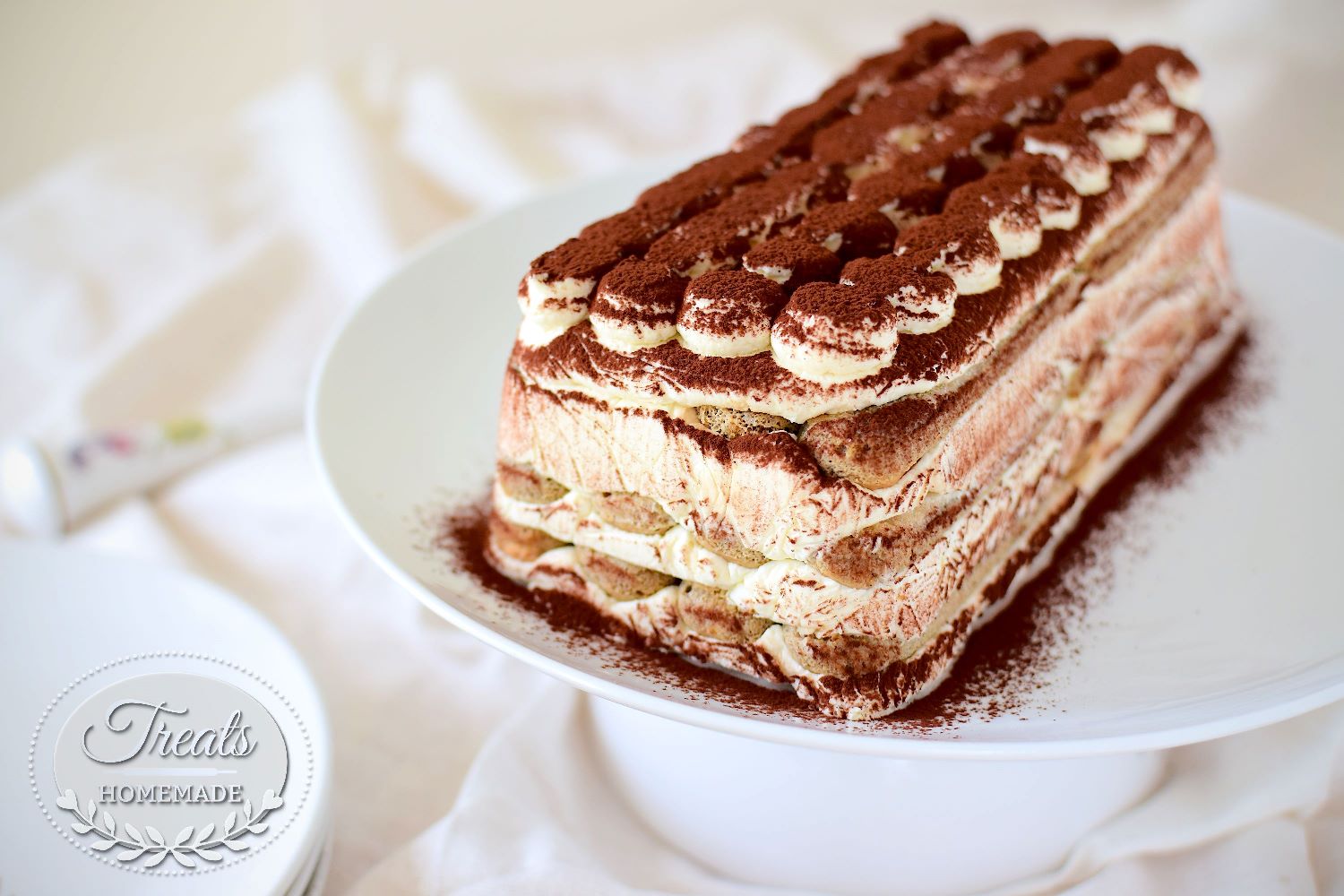 In a large bowl, mix mascarpone with sugar and vanilla extract until well combined.
Whip the double cream in a separate bowl.
Spoon the whipped cream in 3 batches into the mascarpone mixture and mix delicately until well combined, then beat for 1 minute.
Dip the ladyfingers in coffee. The coffee should be at room temperature or cold.
Don't let the biscuits soak. A quick dip is enough.
Place the ladyfingers in a pan or tin of your choice to make the first layer.
If you are planning to unmold the tiramisu later, just cover the tin with a cling film before putting the cream and biscuits layers.
Spread some of the cream on the top of the first layer.
Repeat the same steps for the remaining layers.
Try to make a decoration on the final cream layer, or just keep it simple.
Dust the top with cocoa powder using a sieve.
If you are planning to keep the tiramisu in the pan, refrigerate for at least 2 hours before serving.
If you are planning to completely unmold it, like I did here, keep it in the freezer for 2 hours. Then, unmold and decorate and keep it in the fridge for 1 hour before serving.
In case you are looking for the original tiramisu recipe, with eggs, you can find it (here)
enjoy your homemade treat!