Djerbian Rice
Tunisian Recipe
This is a Tunisian dish, made from rice, vegetables, tomato paste, beef or poultry, and liver steamed altogether. It is flavored with harissa, ground coriander and ground dried mint.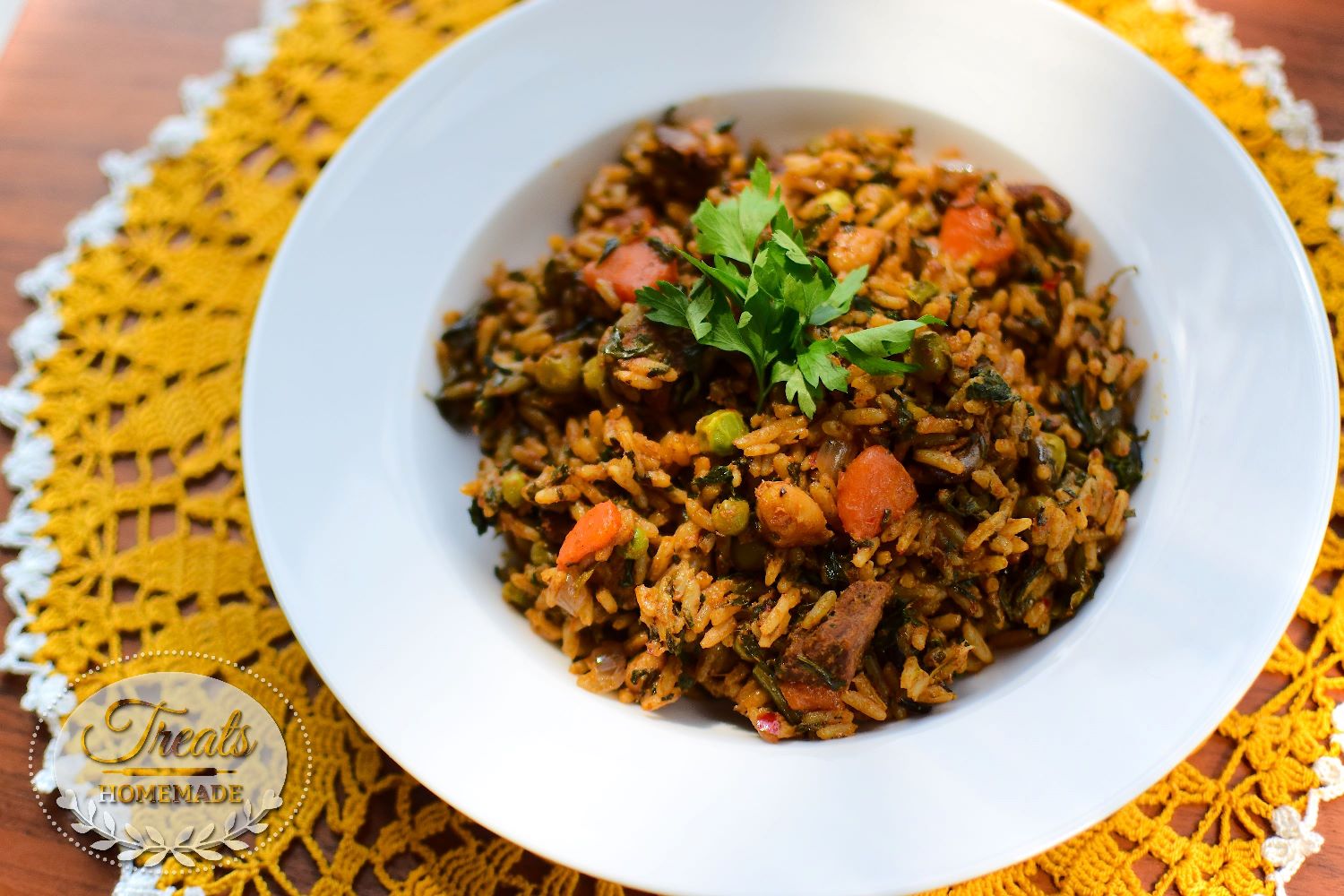 RECIPE
1 large onion, coarsely chopped
50g of parsley, chopped
250g of spinach, coarsely chopped
2 carrots, peeled and cut into cubes
1 medium green pepper, cut into cubes
¼ cup of chickpeas
½ of green peas
1 tbsp of tomato paste
200g of liver and heart, cut into medium cubes
200g of chicken breast or beef, cut into small cubes
1 cup of rice (washed and uncooked)
¼ cup of vegetable oil
Seasoning: turmeric, ground coriander, harissa, ground dried mint, paprika, salt and pepper
The recipe is very easy: mix all the ingredients together and leave to steam for nearly 1 hour, and mix it every 10 to 15 minutes.
No other instructions, just bring your appetite and enjoy the Djerbian rice!
ENJOY YOUR HOMEMADE TREAT!